NIKA ARCHERY
ST-1 Carbon Stabilizer Set Archery Bow Accessories For Shooting
Regular price
$129.00
$0.00
Unit price
per
PRODUCT DETAILS
The ST-1 balance bar set is based on the improvement of the SF entry-level balance bar. The main improvement point is that the bonding between the shock-absorbing ball metal parts and the elastomer tree fingers is stronger.
Five Advantages Of Products

Reduce the bow vibration and stabilize the bow by increasing intertia
Carbon material, light weight,good hardness
Metal spray paint
Damper rubber material, shock absrption and sound absorption
35°V bar
Product Specifications:

Long pole: 30 inches Approx. weight: 102 grams;
Sidebar: 12 inches Approx. Weight: 60.6g;
Extension rod: 5 inches, Approx. weight: 42.11g
The net weight of the whole set is about: 447 grams,
V-BAR: 35 degrees 0 degrees
Carbon rod inner diameter: 15MM outer diameter: 17MM
Shock-absorbing ball: about a single weight: 25.58 grams
Thread: 1/4-20 Size: 32.7×42.5MM
product material:

Carbon fiber/6061-T6 aluminum alloy/stainless steel/PP/TPR/copper;
Product packaging:

The rod is packaged in a transparent tube 、 the shock-absorbing ball and the V-BAR are packaged in a blister color card
General purpose:

Competitive recurve bow, compound bow, you can use the whole set or only the main rod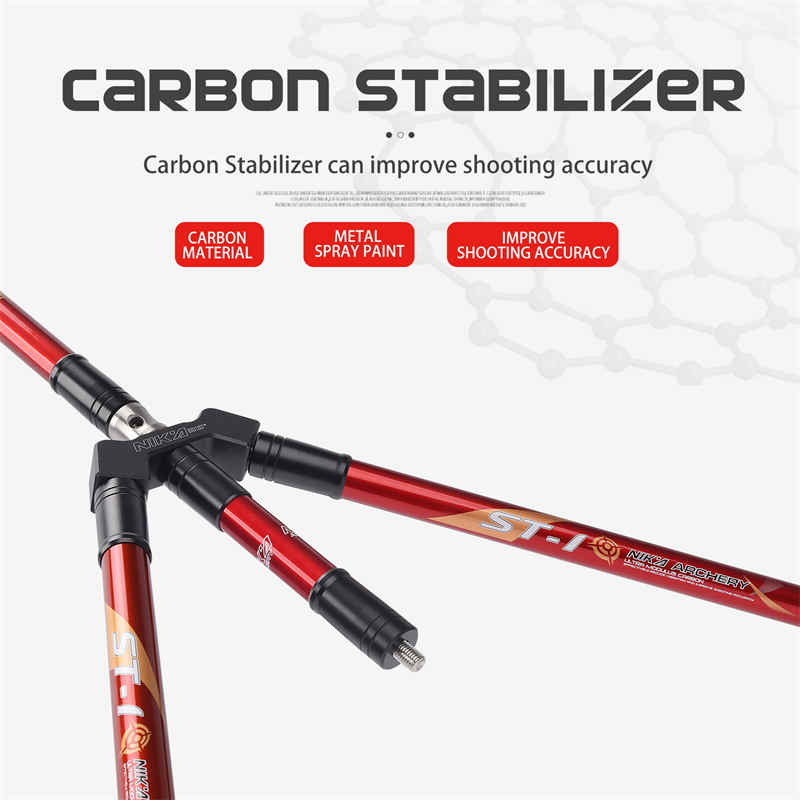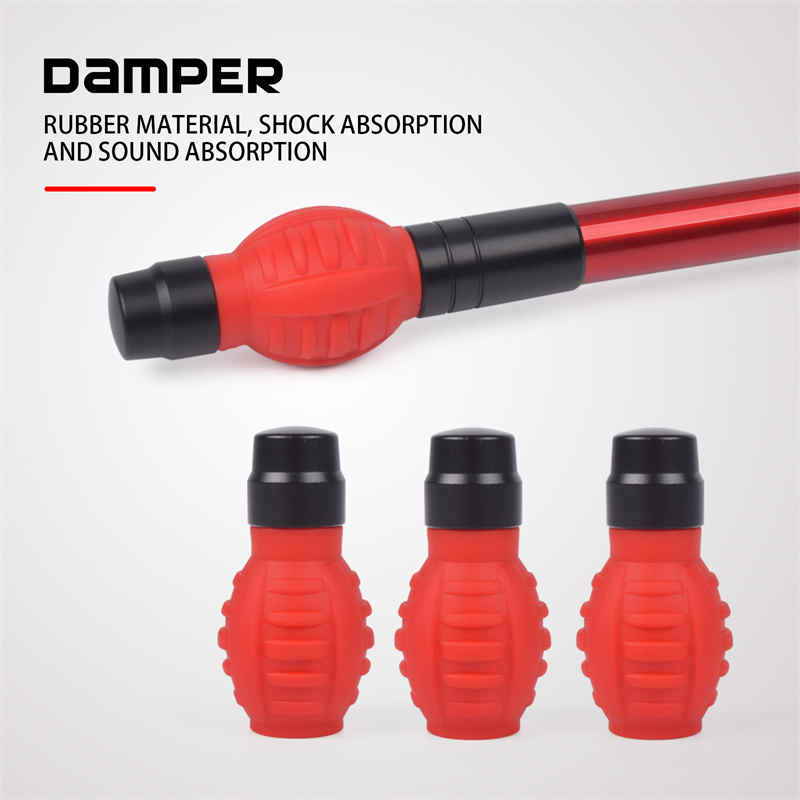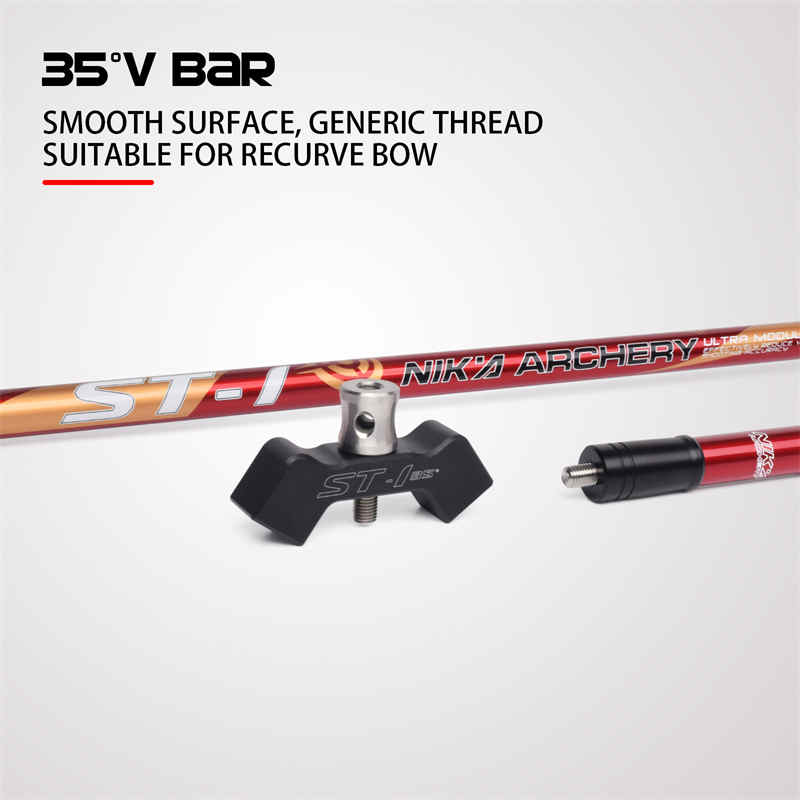 SHIPPMENT
Our products will be shipped from different warehouses in China, the United Kingdom, the United States, Germany, and Canada. Different products have different shipping addresses, please select your corresponding shipping address.

1、Shipment from China warehouse
Shipping from China to other countries, the time limit is 7-30 working days.
2、Shipment from  UK warehouse
Shipment from the UK warehouse to the UK, the time limit is 4-7 working days.
3、Shipment from  U.S. warehouse
Shipment from the US warehouse to the US, the time limit is 3-8 working days.
4、Shipment from German warehouse 

 Shipment from the German warehouse to the German local area, the time limit is 2-3 working days.
 Shipment from the German warehouse to other European countries and regions, the time limit is 5-8 working days.
Other European countries and regions include: AT, BE, BG, CY, CZ, ES, FR, GB, GR, HR, HU, IE, IT, LU, MT, NL, PT, RO, SI, SK
5、Shipment from Canadian warehouse
Shipment from the Canadian warehouse to the Canadian local area, the time limit is 4-7 working man-days.

For more information about logistics, please contact us on the page or email, and we will explain in detail for you.
---
Share this Product
---