At the 2012 London Olympics, Dai Xiaoxiang won the bronze medal in the archery competition, creating the best individual performance of Chinese men's archery at the Olympics. In 2013, Dai Xiaoxiang won the gold medal in the Men's Individual and Mixed Team recurve bow at the Archery World Cup in Colombia.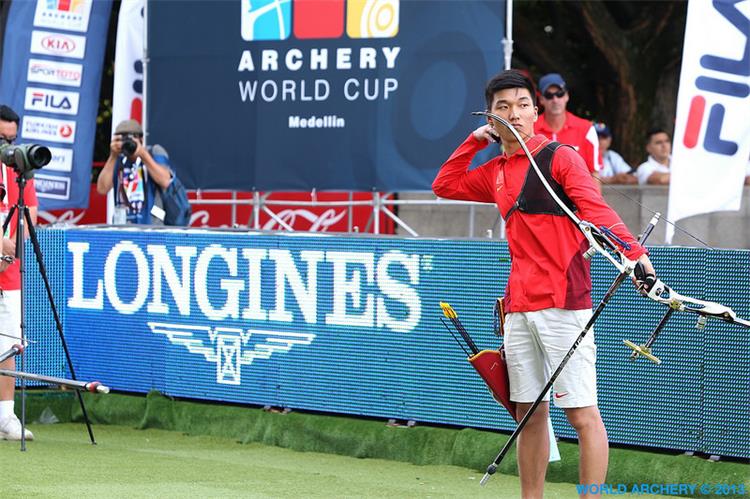 On October 17th, we were honored to have Mr. Dai Xiaoxiang visit NIKA Elong for a visit and discussion. He is a very outstanding archery athlete and we were very excited and honored by his arrival. Accompanied by Mr. Yin Jingbo, the president of Elong, and Ms. Liang Qiurong, the manager of marketing department, Mr. Dai Xiaoxiang firstly visited the whole series of NIKA/Elong's finished products and production process, and understood the history of NIKA/Elong's brand development, the production process, the marketing of the products, and the general planning of the enterprise, etc. He expressed his congratulations on the achievements of our company in recent years, and made some valuable suggestions on the development direction of our company. He congratulated us on our achievements in recent years and put forward some valuable suggestions on our development direction.
During the seminar, Mr. Dai Xiaoxiang shared his personal growth path and inspirational story. Sharing the discussion of technology and equipment with us, he pointed out some possible directions and improvement points for us based on his experience and insights. We will take his suggestions seriously and combine them with our own practical situation to conduct in-depth thinking and discussion, and strive for greater breakthroughs in product development and marketing.
Thank you very much Mr. Dai Xiaoxiang for taking the time to visit Elong Sports, and thank him for his attention and encouragement, NIKA/Elong Sports will continue to work hard in the future to provide more high quality sports products and services for archery athletes as well as archery enthusiasts.