NIKA ARCHERY
S2 Archery Recurve Limb For Recurve Bow Archery Set Draw Weight 12-42lbs Overall 68"
Regular price
$89.00
Sale price
$139.99
Unit price
per
PRODUCT DETAILS

Limbs are constructed of high quality fiberglass and wood lamination

Produce high speeds and amazing power
Designed for performance while maintaining durability and reliability
International Limb Fitteings (ILF) can be used on all risers
Product Details
Item No.:270068
Size:25H@68"
Style: ILF Limbs
Draw weight: 12-42lbs
Material:Maple wood and fiberglass
Package:1pair/box,10box/carton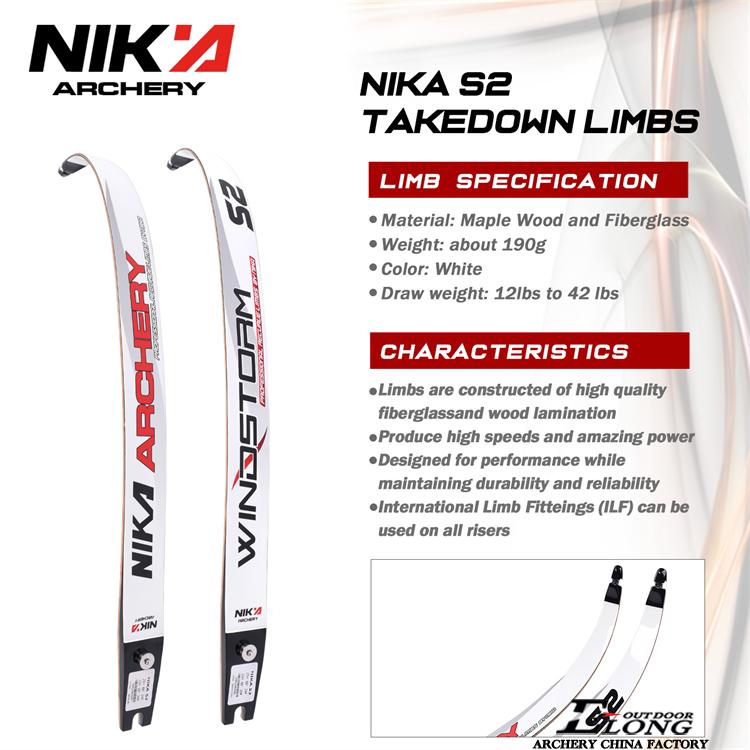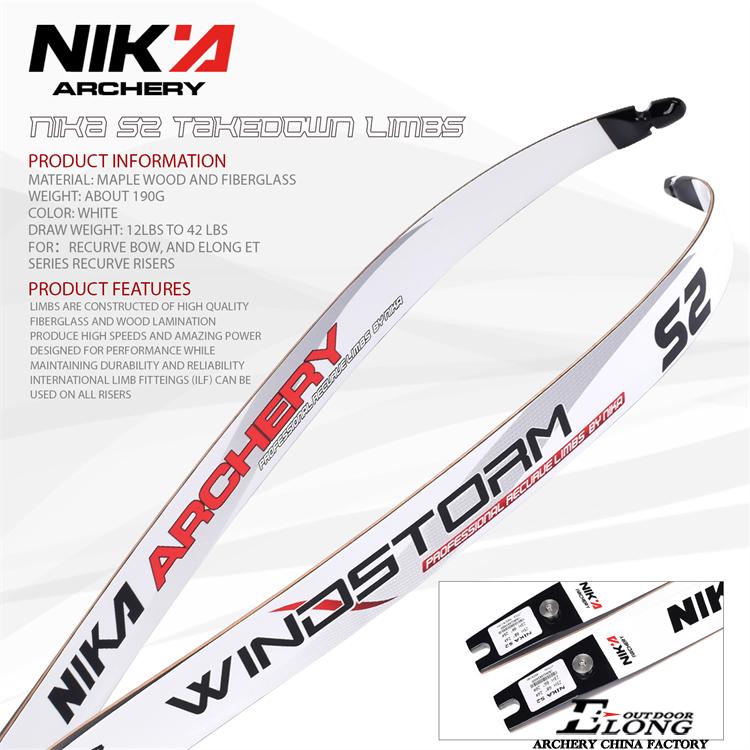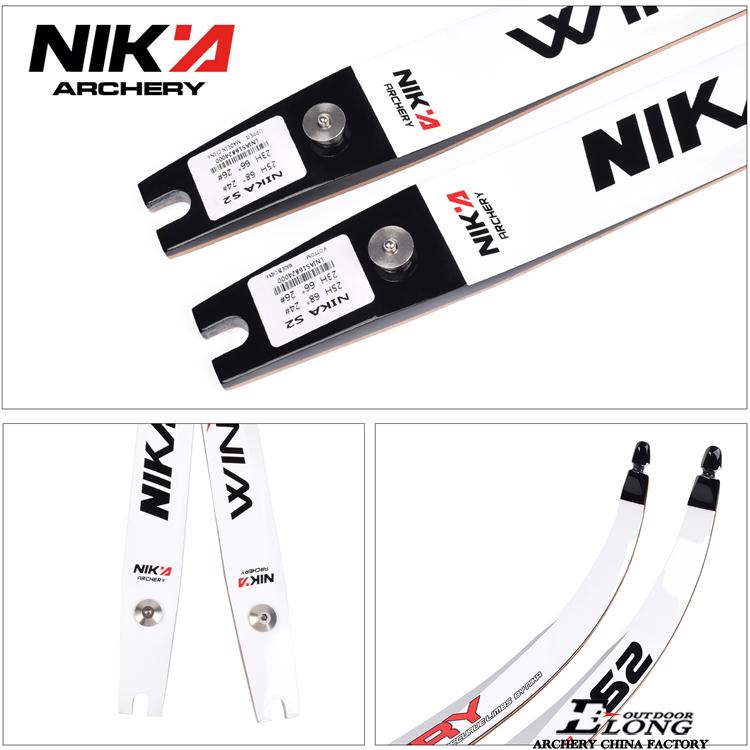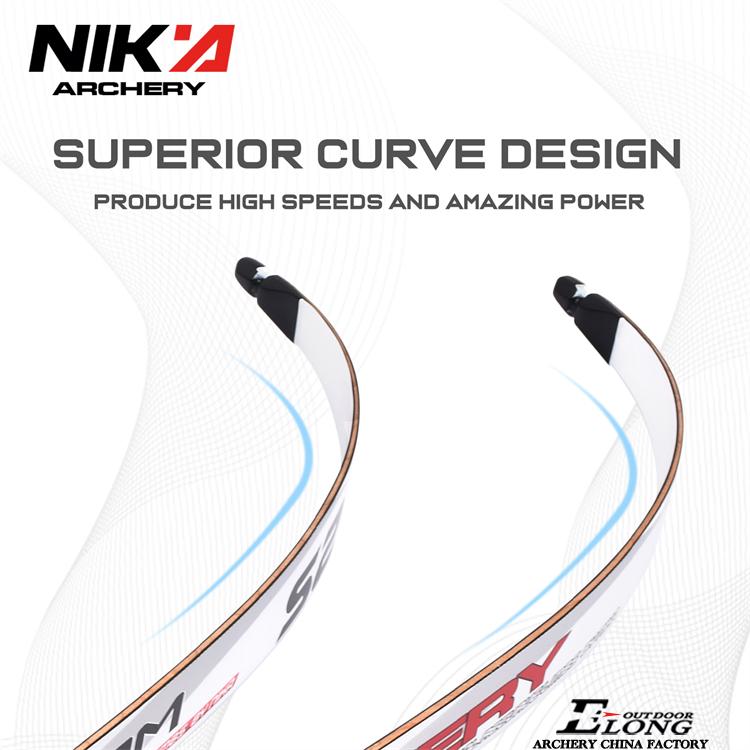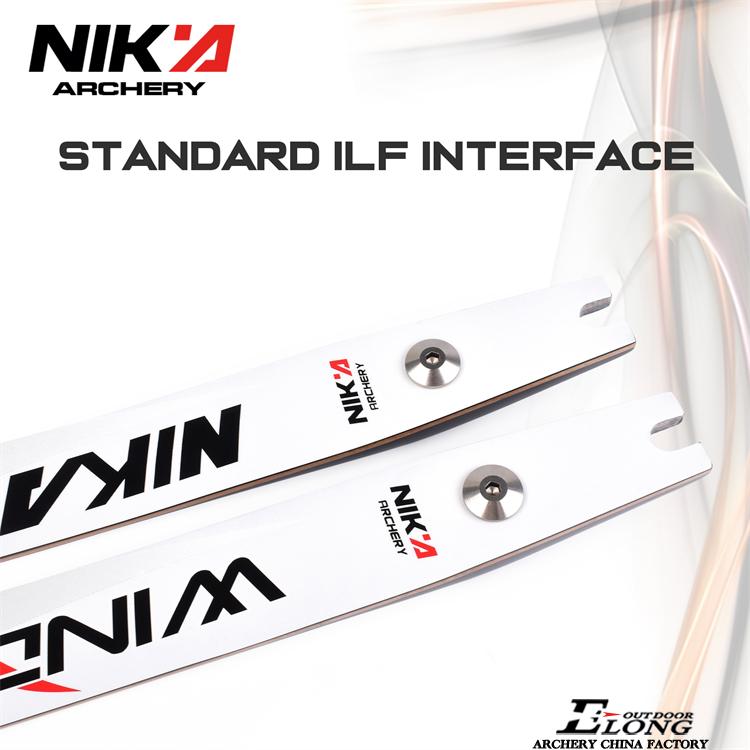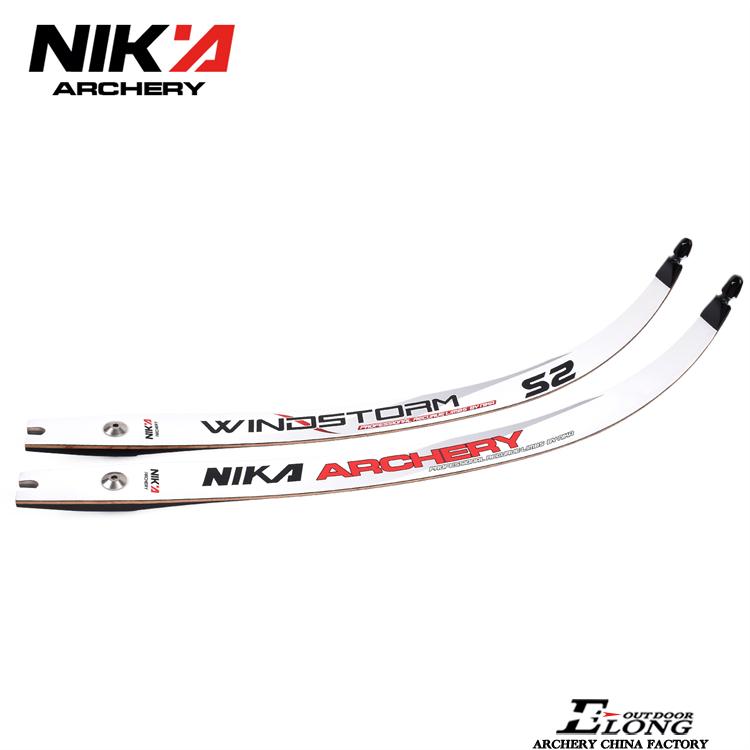 SHIPPMENT
Our products will be shipped from different warehouses in China, the United Kingdom, the United States, Germany, and Canada. Different products have different shipping addresses, please select your corresponding shipping address.

1、Shipment from China warehouse
Shipping from China to other countries, the time limit is 7-30 working days.
2、Shipment from  UK warehouse
Shipment from the UK warehouse to the UK, the time limit is 4-7 working days.
3、Shipment from  U.S. warehouse
Shipment from the US warehouse to the US, the time limit is 3-8 working days.
4、Shipment from German warehouse 

 Shipment from the German warehouse to the German local area, the time limit is 2-3 working days.
 Shipment from the German warehouse to other European countries and regions, the time limit is 5-8 working days.
Other European countries and regions include: AT, BE, BG, CY, CZ, ES, FR, GB, GR, HR, HU, IE, IT, LU, MT, NL, PT, RO, SI, SK
5、Shipment from Canadian warehouse
Shipment from the Canadian warehouse to the Canadian local area, the time limit is 4-7 working man-days.

For more information about logistics, please contact us on the page or email, and we will explain in detail for you.
---
Share this Product
---